Police seek witnesses following local attack
Northumbria Police are appealing for witnesses after a woman was sexually assaulted on Sandyford Road on Saturday 16th January.
The incident took place when the 21-year-old was approached by a man and verbally harassed as she made her way towards a pedestrian crossing onto Portland Road. The woman, who went to stand alongside railings at the busy entrance to Goldspink Lane, was then pushed against the railings as her assailant approached her for a second time. It is at this point that the alleged sexual assault took place.
A male passer-by intervened after hearing the victim's cries for help, telling the man to stop and forcing him away. The woman then walked away with the passer-by.
Northumbria Police say they have received a number of calls from members of the public who witnessed the incident. Following a short investigation, a 24-year-old male was charged with sexual assault and appeared in court on Monday 16th January.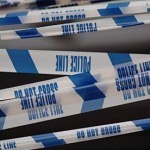 Detective Inspector Gary Stephenson, of Newcastle CID, said: "Although we've spoken to a number of witnesses who were in the area and our investigation led to a man being arrested and charged, we're still keen to trace people who may have seen something. This incident took place near to a busy road and quite a lot of people would have been passing by in their cars. They may have witnessed something which turned their head while they were passing by and we're keen to speak to these people as they may have information which could help the enquiry."
It is not known if the victim and the assailant are known to each other.
Any witnesses or anyone with information about the incident should contact police on 03456 043 043 for the attention of DC 8664 Jen Donachie, or Crimestoppers on 0800 555 111.