Cricket club spices up the weekend
Newcastle Cricket Club is holding its third "Hot Hot Curry Night" on Saturday 30th January. More than a dozen curries of different varieties, including vegetarian options, will be on offer during the course of the evening. The curries are being cooked by club members and locals who will be competing for prizes. Guests will also be treated to naan breads, bhajis, chutneys and rice along with a fair few other traditional Indian delicacies.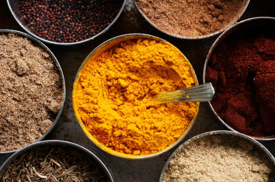 "The night is great fun because everyone there gets to vote on which curries are best," says organiser Rob Creswick. "The standard is very high and people can sample lots of different curries."
The previous curry nights were sell outs on both occasions, so tickets are expected to be in demand again. Funds raised from the event will go to supporting the work of Newcastle Cricket Club to encourage sports participation by people of all ages and abilities.
Saturday's event begins at 7.30pm at the clubhouse on Osbourne Avenue, Jesmond. Directions are available on www.newcastlecc.co.uk.
For tickets, contact Rob on 0191 281 0746 or rob.creswick@blueyonder.co.uk. Alternatively, call into the club bar (open from 6pm weekdays and 12 noon weekends).