Jesmond's rising tennis stars
Andy Murray's progress to last weekend's Australian Open final was watched closely  at the Northumberland Club on North Jesmond Avenue by some of the region's most talented young tennis players.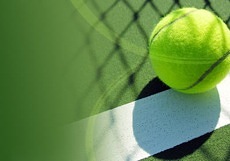 The prestigious Northumberland Academy is a hand-picked squad of youngsters assembled from across the county. Using the Northumberland Club facilities, the academy has long been a fertile breeding-ground for the sport's rising stars.
Thirteen year-old John Boden is currently ranked 14th in the country for his age group, having already played in over 100 tournaments.
But recently, his teammate Grace Dixon has been the centre of attention. Also 13, Dixon has been in fantastic form, winning two major national singles titles last month. Dixon took the Aegon Junior International under-14 title in Wrexham, before following this up with an equally impressive victory in Bolton.
The Newcastle High School pupil is one of Sport Newcastle's Rising Stars, and is coached at the Northumberland Club by Chris Sanderson and Patrick Howe.
"It takes a lot of hard work and determination to succeed," said Dixon. "Many people put a lot of time and effort into helping me – my tennis coaches, fitness coach, parents and school teachers who help me keep up with my work.
"I have a long way to go and a lot of training ahead of me, but I am looking forward to the rest of the season."