Fisherman's Lodge seeks entertainment licence
Jesmond Dene restaurant Fisherman's Lodge has applied to Newcastle City Council for a licence to host live music, dance and films everyday from 10am to midnight.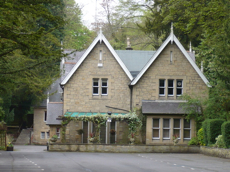 The restaurant, on Red Walk, was sold last September by millionaire entrepreneur Tom Maxfield to chef Alan O'Kane and business partner, former City financier Jamie Howell. O'Kane's career to date includes a spell at The Savoy in London, the Angel in Corbridge and Sydney's in Tynemouth. The buildings are owned by Newcastle City Council.
Local residents were notified by letter today of the restaurant's application. Details of the proposal can be viewed on the council's website here. Last date for comments is April 9th.
What do you think? Would you like to see a live, late-night music and entertainment venue in Jesmond? Vote in our poll below and post your comments too.