Comment: Why are letting agents being offensive?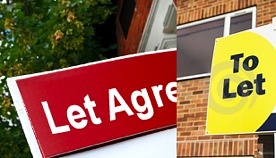 Whatever happened to the voluntary code on letting boards in Jesmond?  We were told a year ago that the letting agents had signed up to follow a set of rules, but lo and behold they're worse than ever – multiple signs on a single building, boards attached to garden fences, streets full of signs for properties that aren't vacant until next summer.  Have we just been fobbed off?
Students and residents alike are sick of their streets being plastered with advertising. The agents are just rivalling each other in how gaudy and numerous their displays are – some are even offensive.
Let's press for proper planning controls.
What do you think? Is Fiona right to be so angry? Post your comments below