Jesmond gets two new councillors
Voters in North and South Jesmond have elected two new councillors to represent them on Newcastle City Council in this week's tightly contested local elections.
In South Jesmond, Labour's David Hardman took the seat of Lib Dem incumbent Bob Walker with a margin of just 157 votes. Meanwhile in North Jesmond, Peter Andras scored a narrow 100-vote victory over Labour's Beccy Earnshaw to retain Ron Armstrong's seat for the Lib Dems. Hardman runs his own design consulting firm, while Andras is a researcher at Newcastle University's School of Computing Science.
Earlier this week, JesmondLocal gave the people of Jesmond an opportunity this week to quiz Hardman, Andras and the other candidates hoping to represent them on Newcastle City Council.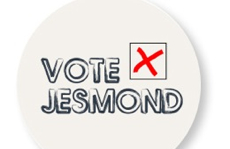 Just two days before polling day, JesmondLocal hosted a "Vote Jesmond" live debate between all eight North and South Jesmond candidates in front of an audience of local people at Cafe 1901 on St George's Terrace, Jesmond. (With thanks to Harcar Property for helping us with the cost of running this event.)
If you weren't able to make it along (or simply want to enjoy it all over again), replay the live blog and video stream below. (Thanks to Dan Howarth, Sophie Bauckham, David Reed and Harriet Webb for live-blogging, photography and video streaming.)
[bambuser id="1627439″]
[bambuser id="1627588″]
We ran the event along clear guidelines to ensure that all candidates knew in advance the questions being asked; and that each candidate had the same opportunity and time to answer those questions. The questions were focused on local issues that impact directly on people living and working in Jesmond, rather than national politics.
We're very pleased that each of the candidates standing for election agreed to take part.
North Jesmond
Peter Andras (Lib Dem)
Tim Dowson (Green)
Rebecca Earnshaw (Labour)
William Holloway (Conservative)
South Jesmond
David Hardman (Labour)
Kevin O'Neill (Conservative)
Bob Walker (Lib Dem)
Tony Waterston (Green)