Fisherman's Lodge aims to recover position
The Fisherman's Lodge restaurant has been granted an alcohol licence again – another important step on its road to revival as a destination for "affordable fine dining", according to owner Jamie Howell.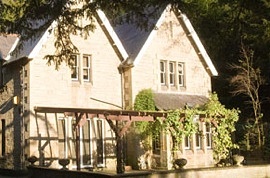 It has been a rocky few months for the Jesmond Dene restaurant which was sold by millionaire Tom Maxfield to Howell and his business partner, local chef Alan O'Kane, in 2009.  The restaurant was previously owned by Franco Cetoloni who, over 20 years, built the restaurant into a business with a reported turnover of £750,000.
O'Kane left the restaurant at the end of last year and financial difficulties forced the restaurant to close temporarily in March. However, after the company which operated the restaurant was liquidated, Howell has since repurchased its assets, appointed a new, young head chef – 25-year old Daniel Jolley who learned his trade at Northcote Manor, near Blackburn – and reopened the doors of the Fisherman's Lodge.
Speaking to JesmondLocal, Howell said winter weather and disruption caused by lottery-funded improvement works in the Dene by Newcastle City Council – the restaurant's landlord – had been significant contributory factors to a 50% fall in bookings and the resulting closure. "It has been a difficult time for the restaurant's five staff," he admitted.
But this week the restaurant was awarded an alcohol licence again after Howell had addressed the concerns of some local residents. And by the end of this summer, Howells says he hopes to have completed a new terrace to allow greater alfresco dining.
Bookings or enquiries can be made on 0844 809 0992 or info@fishermanslodge.co.uk.