Council rejects development on Jesmond Road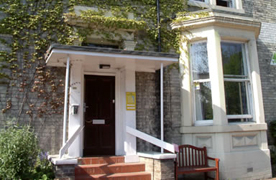 Newcastle City Council has rejected plans to convert the former youth hostel on Jesmond Road into a block of flats, housing up to five people each.
Councillors voted against the plans, in spite of recommendations by planners, due to concerns raised by residents about potential noise and parking issues. Developers may appeal the decision.
The Labour councillor for South Jesmond, David Hardman, told JesmondLocal that he was in favour of increasing family housing stock in the area; however, he opposed this development on the grounds that it was only likely to be suitable for students.
"Any development that creates multiple-occupancy residences for four or more people lends itself to students, rather than families or young professionals," he said.
Although he is not against students living in the area, he said that there is no need for an increase in student accommodation and that creating more could lead to further noise issues.
The council had intended to apply a 106 agreement to the development, stating that residents could not apply for a parking permit. This was supposed to avoid some of the parking issues often caused by multiple-occupancy flats; but Cllr Hardman protested that the agreement was difficult to enforce.
The proposed development came after the Youth Hostel Association (YHA) closed the premises earlier this month. The YHA wants to have a presence in Newcastle, but took the decision to sell the property in order to upgrade other hostels.
The Jesmond Road facility provided both catered and self-catering services, and hosted more than 8,000 visitors a year.
"The youth hostel was a fantastic resource, both for Jesmond and for the city," said Cllr Hardman. "I don't know of anywhere else that offers the same kind of service." He now intends to make representations to council leader Nick Forbes in support of a replacement YHA facility, were the possibility to arise.
Image credit: YHA