Question Time comes to Jesmond
JesmondLocal's latest radio show – in front of a live audience – addressed on-going tensions between students and residents.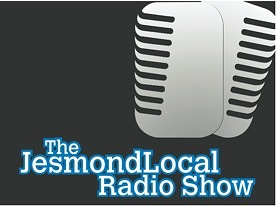 But it wasn't just a heated debate. It was also an opportunity to explore ways the two groups can work together towards the common goal of better integration, understanding and cooperation within the Jesmond community.
The programme was run in an Any Questions/Question Time format, with a panel of student, community and police reps taking questions from the audience.
The event took place at Stewart & Co on Brentwood Avenue, but we also streamed it live, here on the JesmondLocal website. You can listen to a podcast of the show here:
Our panel included:
Chris Clarke – Treasurer of Jesmond Community Forum and Company Secretary of Jesmond Community Leisure
David Hickling – Vice chairman of Jesmond Residents Association and former community liaison officer for Newcastle University
Anna Scott – Community Liaison Officer from Northumbria University
Jo Rhodes – President of Northumbria Student's Union
Sarah Hodgson – Community Officer from Newcastle University Student's Union
Inspector Louise Cass-Williams from Northumbria Police
Many thanks to Harcar Property for sponsoring this event and helping us meet the costs of this show. And to all the local residents who came along to contribute.
Why are we doing these kind of events? JesmondLocal aims "to help local people and organisations tell their own stories, in order to build cohesive communities around locations and shared interests". That's our pithy mission statement, but if you still want to find out more about JesmondLocal, you can read all about it here.