Jesmond election hustings… replay!
With just one week to go before local election polling day, all six North and South Jesmond candidates met their voting public at JesmondLocal's "Vote Jesmond" live debate at Café 1901 on St George's Terrace, Jesmond.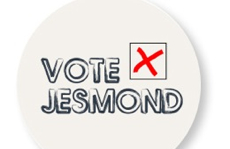 Budget cuts, safe cycling, anti-social students, green bins, parking permits, free schools and mayors were just some of the issues tackled during the "Question Time" style event which was run along clear guidelines to ensure that each candidate had the same opportunity and time to answer questions.
The questions were focused on local issues that impact directly on people living and working in Jesmond, rather than national politics.
If you weren't able to make it along, you can listen here to the whole debate as we broadcast it live online:
And you can also enjoy here the "real time" analysis of our political reporter, Bob Cooper, as he live-blogged it:
The candidates standing for election this year are:
North Jesmond
James Bartle (Conservative)
Peter Breakey (Lib Dem)
David Hickling (Labour)
South Jesmond
Chris Boyle (Lib Dem)
Felicity Mendelson (Labour)
Tony Waterston (Green)