Northern Counties College welcomes green-fingered Jesmondites
The Northern Counties College in Jesmond is an uplifting place to visit. Part of the Percy Hedley Foundation, the facility offers education in life and work skills for young people with disabilities.
The students there appear as happy and productive as the staff are enthusiastic.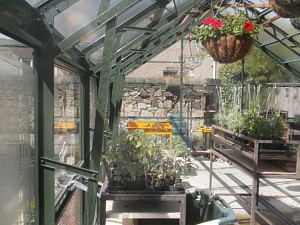 The college organised a number of events for this year's Jesmond Community Festival, including technology drop-in sessions, a raffle and a horticultural knowledge exchange. I popped along to Friday's horticultural event and, on a sunny May afternoon, the college's John Gardner took me round. Hear what he had to say and view our slide-show below: