Drama Festival ends in success at RGS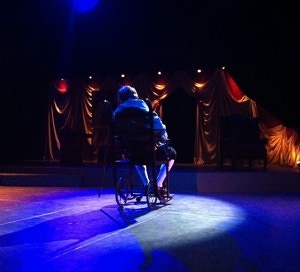 The curtain finally closed on an impressive fortnight of plays on Thursday, as the RGS Drama Repertory Festival saw its final performance.
The festival ended dramatically with the tragic death of Salieri as the final play, Amadeus , reached its climax to rounds of applause at the Jesmond school.
The festival, which consisted of four very different plays, began on the 4th February and finished 14th February.
A cast of younger years at the school performed a play adaptation of William Golding's classic novel, Lord of the Flies and Andrew Paine's play Mugged. Meanwhile sixth-form casts performed Arthur Miller's A View from the Bridge and Peter Shaffer's Amadeus during the two weeks.
The choice of the plays was based on the raised stage level in the school's PAC theatre. Drama teacher Trevor Walters, who managed the project, explained how the "epic setting led to the choice of four very serious and dramatic plays", providing the talented students with a challenging set of productions.
However the pupils rose to the occasion, impressing audiences with high expectations of the school from previous shows.  Audience member Michael Woodley, a regular attendee at RGS productions, saw both A View From the Bridge and Amadeus.
He described the plays as "both excellent", adding: "The talent at this school is immense."
The theatre was full for the closing night of the festival, creating an exciting atmosphere as the lights dimmed and the play began.
The students showed impressive ability when faced with long monologues and were able to master with skill the several languages which Amadeus required.
The bright and often glittering costumes, borrowed from the RSC, helped successfully to create the 1823 world of Vienna where this tale of destruction between Salieri and Mozart unfolded.
The orchestra also took a leading role in the production and appeared onstage in costume, allowing them deservedly high recognition in a play so focused on music.
Gill Blazey, the musical director for Amadeus, said: "Mozart's sublime music is inseparable from his story."
Walters said the festival had been a success, describing every performance as "pretty much packed out" with "nice support for the plays generating a community feel."
When asked whether we could hope for a repeat of the festival again, the drama teacher laughed and replied: "We say never again every time."