Missing Jesmond Pensioner Spotted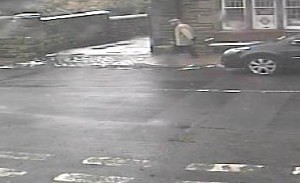 CCTV footage has shown a potential sighting of a missing 73-year-old man, who disappeared from his home in Pilgrim Court in Jesmond on the 25th January.
Local pensioner Alexander Stuart Nicol is believed to have been pictured walking west on the B1338, near Hipsburn, towards the bridge over the river Aln at 4:25pm last Friday.
Until this possible sighting, he was last thought to have been seen in the Regent Centre area of Gosforth that Friday morning.
Police are appealing for two people who may have sighted Mr Nicol at this time to come forward to help them with their enquiries. It is believed that the two people, one of them carrying an umbrella, may have passed the man matching Mr Nicol's description.
The pensioner has been described as small, bald and fit for his age. He was last seen wearing dark trousers, a grey woollen tank-top, a blue shirt, a three-quarter length raincoat and black shoes. He may also have been wearing a tweed cap.
Superintendant Paul Orchard said: "Our search for Mr Nicol is continuing and we still want to hear from anyone who saw him.
"Our enquiries have led us to believe two people walking along on the B1338 near the bridge over the river Aln may have passed him and we continue to urge them to get in touch.
"We'd also appeal to people in the area to check their properties, particularly those who have outbuildings and barns, to ensure he is not there.
"While we have been focusing on this area of his last sighting, searching across areas he is known to frequent, including the Newcastle area, are also continuing.
"We're doing everything possible and need the public's help. No matter how insignificant people think any sightings of Mr Nicol are it all helps us to build a picture of his movements and to find him."