Jesmond Library to host beginner's jewellery workshop
With the price of gold and diamonds on a seemingly never ending rise, there has never been a better time to design your own jewellery – or at least that's what Alice Thompson, founder of the company Jewellery Moments, believes. She is hosting a Beginner's Jewellery Workshop at Jesmond Library on Saturday 20th April.
The event, which takes place between 1–4pm, encourages guests to create their own jewellery using fairtrade, handmade beads. The three-hour session includes specialist teaching offering all the help needed to create individual pieces, including earrings, bracelets and necklaces.
Thompson, who works as a physiotherapist during the week, relishes the creativity that comes with Jewellery Moments, admitting that "it allows me to unleash my secret artistic side." She originally got into making her own jewellery almost a year ago, after her mother showed her some basic techniques with a selection of beads. Once people at work started to express interest in her unique pieces, Thompson decided to open her own company.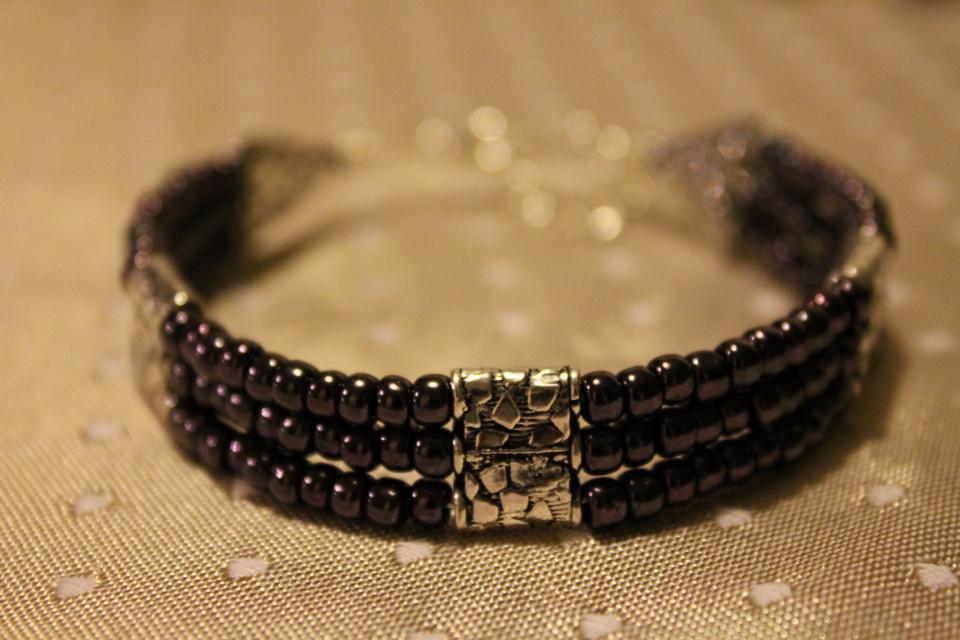 The price of the course is £40, which covers the cost of the jewellery, the teaching, an instruction booklet as well as the loan of tools and beading mats. Refreshments, including home baked cakes, are also included in the price.
No previous experience is required, she explains. "I try and keep most of my pieces relatively simple and that's why I'm so keen to show people how it's done at the workshop."  However, those looking for a challenge might be interested in trying to recreate the Purple Rain bracelet, pictured right, which requires lots of small beads and wires. Expert help will be available throughout the day.
For more information or to make a booking, contact Alice Thompson at alice@jewellery-moments.co.uk or 07870347883