RGS Young Enterprise reaches regional final
A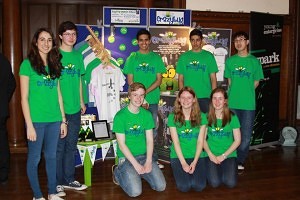 t-shirt business started by RGS sixth formers is heading to the regional Young Enterprise finals in June, the final stages of a competition measuring adeptness at building a business. Crazybug Clothing, started by eight lower sixth pupils, is one of four going concerns chosen from 16 competing schools in the local area.
At the regional finals only one business will be selected to go to the national finals, held in London. Crazybug remain hopeful after receiving positive feedback from judges in the early stages of the competition, but are keenly aware that their biggest competition comes from just down the road at Westfield School, where around 25 pupils are running a rival t-shirt company.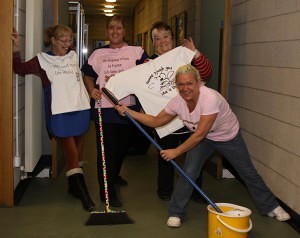 Crazybug fever has spread through the RGS and has been particularly popular on school trips where special designs were ordered. The business also created a buzz in the Metrocentre where they sold 116 T-shirts to the public at the Young Enterprise fair. This was the largest number of sales of the day and Crazybug were awarded ''best trade stall'' and ''best trade and marketing.''
After failing to persuade Ant and Dec to endorse their project, the group have gained support from Newcastle Falcon's captain Will Welsh and author Marcus Sedgwick. A special musical design has been popular with Gosforth Trinity Choir and the group hope that the craze will spread throughout Jesmond where they have launched a range of t-shirts in Sarah McLeod's boutique.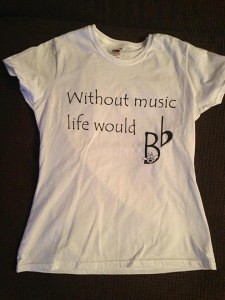 The team have at times struggled to fit running a business around school work and exams but are confident it will add to their CVs when asking Lord Sugar for a job in the future.
Check out Crazybug clothing on Facebook and watch their advert.