Classical stars of the future perform this weekend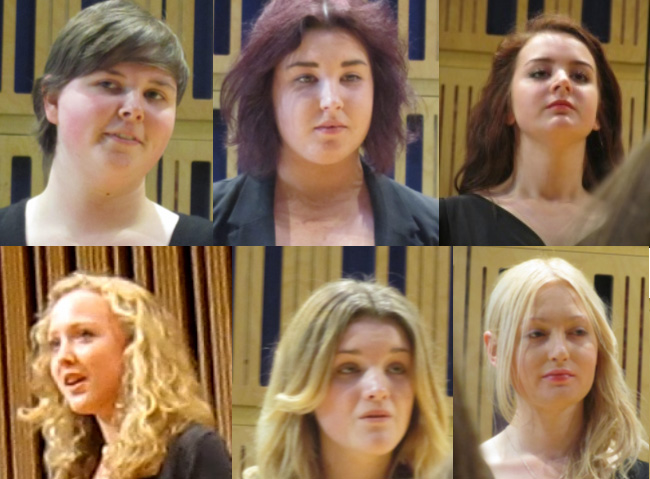 Some of The Sage's finest young musicians will be performing a selection of pieces including Amarilli Mia Bella – Caccini, Standchen – Schubert and The Sky Above the roof – Vaughan Williams, followed by a Strawberry Cream Tea at the Summer Concert at Jesmond Unity Reformed Church this Saturday, beginning at 2pm.
One of the musicians who will be appearing as part of the excellent line up – vocalist Imogen Creedy – tells JesmondLocal that despite her young age of 16, classical music is still popular. She is one six singers performing this weekend at the church.
"It takes a lot to understand the different styles of music," explains Creedy, "but for me it's really interesting to look back to the past at the different composers and be influenced by them." All six vocalists develop their voices and gain experience by putting on concerts at a variety of venues – from the church on Saturday, Hall 2 at The Sage to none other than the spectacular Royal Albert Hall…twice.
Creedy tells JesmondLocal that she possesses a quirky singing technique: "My mum says that I smile when I sing and I tell a story through my voice," She says. As well as being a member of The Sage Weekend School,  and The Sage Choir, Creedy is also a member of the National Youth Training Choir – something she is clearly proud of as she confidently wears her jumper labelled with the name of the choir.
The concert on July 6th is billed as a show for the classical stars of the future, but there is no ill will borne out of competition. "We have a good relationship," says Creedy: "we support each other and learn a lot from each other as well."
The summer concert promises not only to be a great show, but also an excellent opportunity to support the local community and church. The money raised from the tickets – priced at £5 for the concert and the cream tea which follows – will aid Jesmond United Reformed Church's development fund, as Allen Creedy tells JesmondLocal.
"The church has plans to reinvent itself to meet the needs of the community to create a flexible performance space," he says. Already it boasts some of the best acoustics of any church in the region, Creedy explains. The hope is that funds raised at this weekend's concert will enable the future development of the church, allowing it to host further events.
To avoid disappointment of tickets selling out and missing out on this excellent afternoon the "Classical Stars of the Future" plan on performing, call 0191 285 3413 to book your tickets. The concert begins at 2pm; the strawberry tea at 3pm.