One-armed cricket bat tested at local club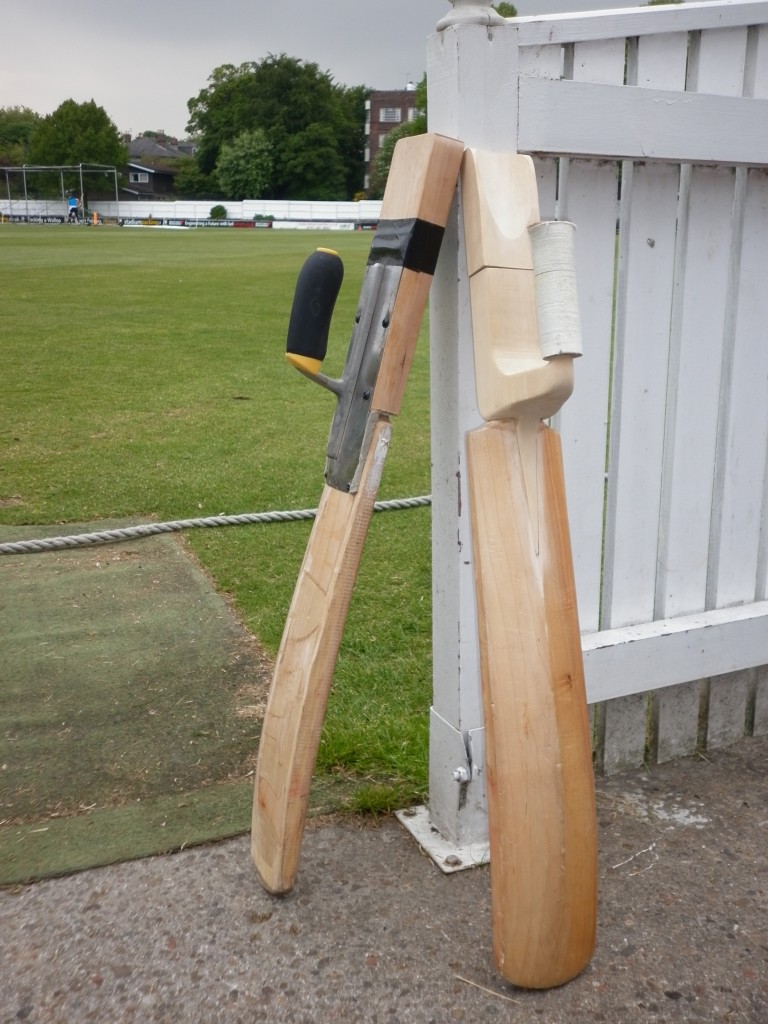 The thunk of bat on ball is a common sound in Jesmond, heard regularly over the summer from the Newcastle Cricket Club (NCC) ground on Osborne Avenue. And now, thanks to the work of a Northumbria University design student, disabled cricketers will be able to play the game more easily.
23-year-old Leanne Cracknell, a member of NCC, came up with the idea for the bat after the Paralympics in 2012, and it became her final year project for university. After playing her first game for the club against its junior team, Cracknell was hoping to make access to the sport easier for fellow club member Will Hardy, whose left arm is amputated below the elbow. After upwards of 400 hours-worth of work on designs, Cracknell produced a finished prototype.
The standard willow bat has been tailored for those with upper arm amputations. It features a removable handle, which can be replaced with an armrest that both protects the arm and allows the shorter arm to rest upon it. The armrest can be altered, depending on the length of the amputated arm.
The use of a standard bat could allow the new design to be taken up in professional matches. The England & Wales Cricket Board (ECB) has expressed an interest in testing the design for play in sanctioned matches with county disability teams. Cracknell has also contacted cricket bat manufacturers about her design.
Disabled cricket has been boosted by the England & Wales Cricket Board's (ECB) five year plan to increase take-up of the game. The ECB in 2009 hoped to double those playing the sport with disabilities. Further investment is planned in the near future at county level to boost numbers further.
Cracknell is following in famous footsteps as part of her degree. Jony Ive, the senior vice president of Apple, and designer of many of its most famous products, graduated from Northumbria University with a BA in Design for Industry, the same course Cracknell has graduated from.