£90,000 of funding on offer from Police and Crime Commissioner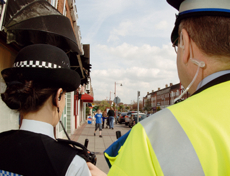 The Police and Crime Commissioner, Vera Baird, has set aside a fund of £90,000 for community projects in Northumberland and Tyne and Wear, with one week remaining for locals to apply. Up to £2,000 per organisation is open in 2013/14 to local charity, voluntary, social enterprises and community groups that help tackle the five main objectives set out in Northumbria Police's crime plan:
1) Putting Victims First;
2) Dealing with Anti-Social Behaviour (ASB);
3) Domestic and Sexual Abuse;
4) Reducing Crime; and
5) Community Confidence
The plan was constructed using feedback from local people, ensuring that policing pursues the issues at the heart of communities. Information was gathered via surveys, as well as in person – residents having the opportunity to meet the Crime Commissioner at metro stations and supermarkets. The views of advisory groups composed of victims of crime and those sectors of society protected by the Equality Act 2010 (which covers discrimination against age, gender, religion, disability, black minority ethnic (BME), LGBT etc) were also consulted.
Details on how to apply for the Community Fund can be found here, with the deadline for applications being midday Friday 29th November. A final decision on which groups will receive the money is planned for early December.