Northern Correspondent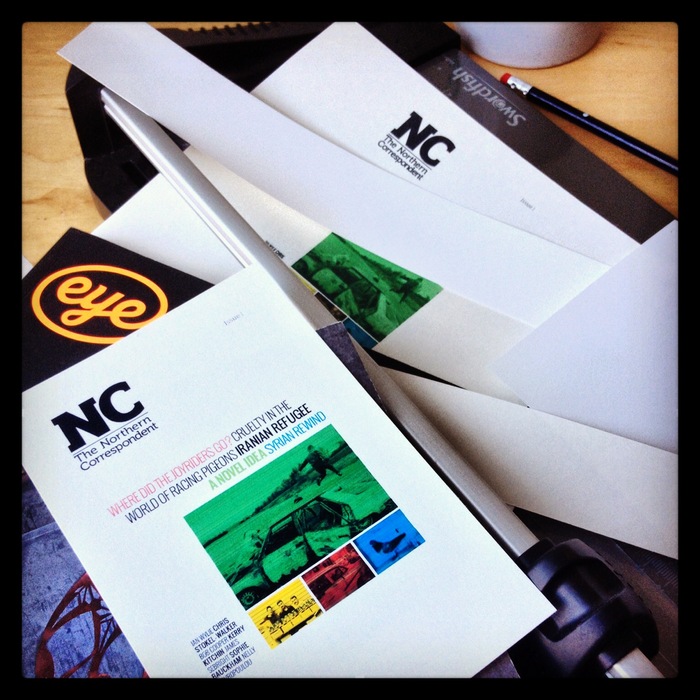 JesmondLocal's senior editorial team are launching an ambitious project to provide a home for reasoned, in-depth journalism in the north east – and would like your help.
Northern Correspondent will be a regularly published magazine presenting stories from within the region that have an impact in the wider world. The first issue, an 80-page lushly designed product that will be released at a launch party on April 21st, will contain stories on the immigrant experience, crime and its wider impact beyond the victim, the issue of cruelty in racing pigeons, and a retrospective on Lee Halpin and Kerry Kitchin's cultural magazine, Novel.
But the magazine will not be launched without public support. A Kickstarter campaign, through which potential readers can pledge their support – both financial and moral – has been launched, with the aim of raising £2,500 to fund the printing and distribution of the magazine, plus the launch party to publicise it.
Donations start at £5, and a print copy of issue one of the magazine, plus a personalised thank you in print and an invite to the launch event, costs £15.
Within the north east "there are two and a half million people with stories to tell," wrote Ian Wylie, JesmondLocal's editor in chief today for The Guardian. "And within that two and a half million we're betting there's more than a few who crave reporting about their region that's more substantial, stimulating and satisfying than what's currently on offer."
The Northern Correspondent team aim to redress the balance that means "we're more likely to know what's happening in New York or New Zealand than Newcastle," as Wylie explains.
"We aim to tell stories that national media can't take a risk on because of budgetary constraints," writes Chris Stokel-Walker, JesmondLocal's news editor.
"They're worthy stories—important ones that have a national and international impact. And they all have a tie to the north east of England. We're using Kickstarter, giving us the opportunity to involve the local community and the diaspora—whether they've ever set foot in the north east or they're just interested in great stories, well told—in our process."
The Kickstarter campaign closes on April 8th, and if successful, the first issue of Northern Correspondent will be sent to the presses the next day, complete with the names of those who backed us, and the everlasting thanks of its editorial team.
More details about the magazine, and the campaign to print it, can be found by clicking this link.