Brothers open barber shop in Jesmond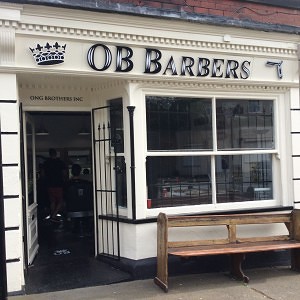 South Jesmond has a new barber shop, thanks to brothers Richie and Stevie Ong, who opened OB Barbers last Saturday (17th May).
Tucked away on Churchill Gardens, close to Jesmond Dene, the tonsorial artists are hoping their first solo venture will eventually be one of many located in the Newcastle area.
Richie, 32, and Stevie, 25, have been practising as barbers for as long as they can remember.
"We used to cut each other's hair as teenagers," Stevie tells JesmondLocal. "I remember people asking me at school what I wanted to do when I was older, and for me I knew I was always going to be a barber."
The trendy store, located on the former site of Cradlewell Antiques, was only purchased last month and has since been fully refurbished almost entirely by the brothers. The shop is also waiting on approval to become a tattoo parlour and piercing studio, with a room set aside for this. Richie, who is also a tattoo artist and body-piercer, told us that the new business represents "traditional barbering with a modern twist", and that he wants the site to be somewhere for people to hang out, rather than somewhere that people go solely for a haircut.
The duo, originally from Prudhoe, Northumberland, have been trained by the likes of Vikki Harrison-Smith, one of the area's most esteemed barbers. However, Richie insists that the venture is the start of a franchise known as Ong Brothers Inc., rather than an individual barber shop.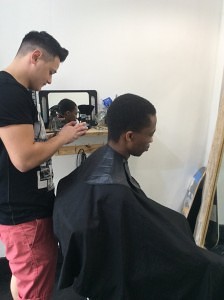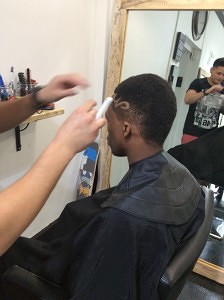 "We're currently developing a clothing line and a set of barbering hair products, as my girlfriend is a chemist," Richie tells JesmondLocal. "We're really hoping that OB Brothers Inc. will become a brand, and we think our location in Jesmond will help us to grow quickly".
Richie and Stevie say they believe that their new shop will offer something unique to the area, drawing in both locals and students. The shop is open each day from 10am until 8pm, offering haircuts for £12.50 per person, as well as a reduced rate of £10 for students (with a valid student card) and £8 for OAPs.