Arts and crafts market returns to Jesmond Dene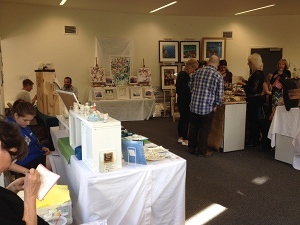 Jesmond will again host a new arty hand-crafted market on November 8th from 10am to 3.30pm at Jesmond Dene Visitors' Centre.
The Jesmond Dene Market is a creation of Lesley McNish, a north east-based journalist and former ITV Tyne Tees Television reporter, set up to provide a place for local crafters to demonstrate their wares.
The market debuted in July 2014, and is held on the second Saturday of every month. In November there will be 23 stalls, all local artists, crafters, designers, and jewellery makers, including well-known local artists Jim Edwards and his partner Natalie Bell.
McNish, who also makes jewellery as a hobby and sells her works at the market, said that uptake from local crafters to attend Jesmond Dene Market has been overwhelming: that the market is fully booked almost as soon as new dates are announced.
Jesmond Dene used to have Armstrong Bridge Sunday Market since 1963, which was a home to craft market for displaying local arts, crafts, jewellery, and homewards food made by local residents every Sunday. However, when the market closed,  McNish took up the reins.
McNish is currently working on ensuring the market becomes a regular and permanent event. "At the moment the Council is granting licenses in three monthly batches," she explained. "We have licences until December, but we have to re-apply for more dates next year.
"We hope the Council will allow us to become a permanent market there, inside the rooms in the adjoining Millfield House and the new Visitors' centre building, which are right at the heart of the Dene, next to Pets' Corner."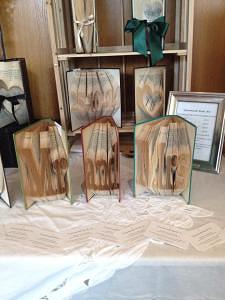 McNish has shied away from directly replacing the old market. She said, "I have no wish to use Armstrong Bridge for a market. It would only work on days when the weather is good. It would be impossible to plan a market based on that." She added: "The traders I have all want to be indoors. Their work is too precious to be outside and they probably wouldn't get insurance to cover damage if they were outside."
McNish also runs Loveartnortheast Christmas Arts Fair, which is taking to the road at St. Nicholas' Cathedral in Newcastle on November 29th. As well as arts and crafts, the event will also feature storytelling and art and crafts sessions for children.
Jesmond Dene Market is on Saturday November 8th from 10 am to 3.30pm at Jesmond Dene Visitors' Centre and Millfield House. The next session will take place on December 6th at the same time and location. For more details, visit the market's Facebook page or contact Lesley McNish on 07973 108608 or by email.