Winter bazaar comes to Jesmond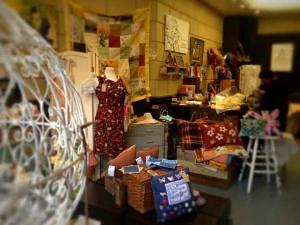 Around 25 local traders will be selling their wares at the Made in Jesmond Winter Bazaar this weekend – just in time for Christmas. The Bazaar, which will sell food, traditional and contemporary crafts, books, music, bric a brac, and handcrafts, takes place at St George's Church Hall on November 15th from 10.30am to 4pm.
Made in Jesmond is a community of makers and artists living in and around the NE2 area, founded in 2011 as a small pop up shop in Jesmond village. The aim of Made in Jesmond is to provide opportunities and encourage local artists to keep producing saleable and commercial work. The shop closed due to a recession, but the makers and artists have changed their business model to online shops and occasional crafts fairs, and the idea of Made in Jesmond is still going forward with the support of artists and customers of Jesmond.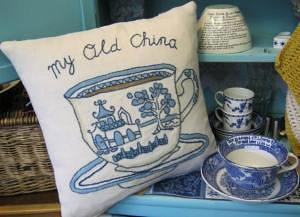 "I've moved into selling my needle felted cushions through a shop in London, where I trade as Thread Icons," said Yve Ngoo, the creative director of Made in Jesmond, who was featured in November 2014 House & Garden magazine.
"Jesmond has always been known for it's eclectic and bohemian community, students, academics, artists, families a few eccentrics…it is a strong and vibrant suburb of Newcastle with a diverse and rich heritage. I live in Jesmond and like to support my local community."
Ngoo said that there are more plans ahead in 2015 for Made in Jesmond. The Made in Jesmond Bazaar is going to be a seasonal event in the next year, aiming to offer chances to makers and artistes to display and sell their works, and a wide collection of vintage clothes and accessories to be showcased.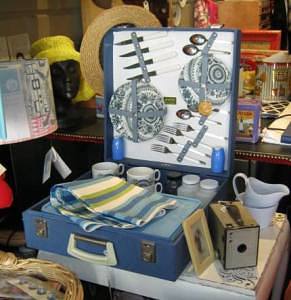 "The winter Bazaar coincides with the run up to Christmas, so people who want to support local traders and makers can buy unique and handcrafted gifts," she explained. "And St George's Church Hall is a perfect venue in the heart of the community. The church has a vibrant and active congregation and the hall is one of the best equipped and managed community venues in the region."
Made in Jesmond Winter Bazaar is on November 15th from 10.30am to 4pm at St George's Church Hall. For more details, visit the Facebook page of Made in Jesmond or contact Yve by email.