New car club vehicle arrives in Jesmond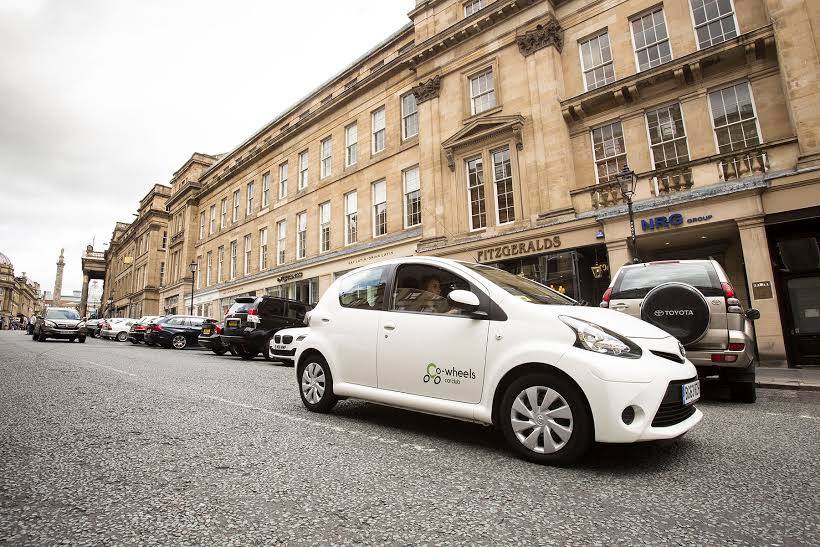 Co-Wheels, a community interest car club, where users hire out cars for short-term use, has added a new vehicle to its Jesmond fleet. The new car, a Toyota Aygo X Play, is parked on Grosvenor Road and can be booked on a pay-as-you-go basis.
Liz Gray, Co-Wheels' Development Coordinator for Newcastle, said the company was excited to be launching a new car in the "the heart of everything" in Jesmond and hopes its implementation will "help reduce the congestion" in the area.
The Co-Wheels car club already has two other cars operating in Jesmond, usually parked in front of both Jesmond and West Jesmond Metro. It is currently the only car club operating in Newcastle, based on an exclusive contract with Newcastle City Council.
According to Carplus, an NGO overseeing the developments of car clubs across the UK, car clubs contribute to the reduction of congestion and improvement of air quality.
Gray pointed out that annual research surveys carried out by Carplus reveal that the mileage driven by members of car clubs is lower than when they owned their own car. Around one in 10 people sell their car after joining a car club and another one in five would have bought a car if a car club service hadn't been available.
Gray added that in terms of reducing congestion and improving air quality, "it is a relatively slow process. It's not going to change things overnight, but it is having a measurable impact which is great."
Co-Wheels operates a total of 16 cars across Newcastle, some of which are hybrid or electric cars. However, Gray spoke of expansions for 2015: "We hope by the end of this year we'll have doubled that number in Newcastle.
"We'll hopefully, this year, see a few more electric cars and some vans coming in, so if you need to move house or take more people away for the weekend, there is a better choice of vehicles available."
Additional reporting by Max Bernhard