Residents partner with social enterprise to tackle untidy gardens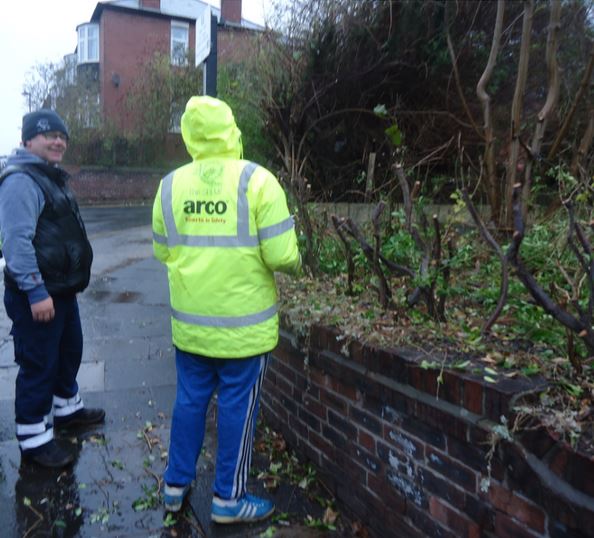 Jesmond Residents Association (JRA) has responded to the concern of messy front gardens in the area by teaming up with The Skill Mill, a social enterprise aimed at rehabilitating young offenders, to tidy up mess.
The Tidy Gardens Scheme, launched last month, aims to maintaining and tending to rental gardens of Houses of Multiple Occupants (HMOs), which according to the chairman of JRA Tony Waterson, is "one of the biggest complaints for a long time" and gives "a very unsavoury appearance to the streets".
In a survey carried out by Newcastle City Council in North Jesmond in the four months to the end of November 2015, 464 HMOs were visited twice by inspectors. 53% of properties were classed as in "OK" condition, or "neat[,] tidy [or] nice". 13% of HMOs had an issue with overgrown weeds in the garden, or litter; 31% were classed as messy.
Though there is a law about licensed HMOs attending to their gardens, this is very rarely enforced. Waterson told JesmondLocal that the JRA sought help from the council before looking into private contractors, and it was in this search that they found The Skill Mill.
David Parks, the director of the company, said that the organisation has a primary aim: to reduce offending. Its secondary aim is "doing work which is helping to maintain public spaces". Parks stated that The Skill Mill is "a social enterprise; our main purpose is to work in communities… it's a win, win, win."
Speaking about Tidy Gardens, Parks said that it was the concern of JRA "that landlords weren't maintaining the fronts, having a detrimental affect on the whole look of the area." JRA and The Skill Mill work together to maintain the fronts of rental properties, beneficial to both the area, and the young people rehabilitated under the programme.
JesmondLocal spoke to a young person on their last day under The Skill Mill's wing, who said they gained "life skills and social skills" from the voluntary work.
Currently, only a few properties are under the Tidy Gardens Scheme. The aim of both Parks and Waterson is to increase the number of properties under the programme, and thus improve the area of Jesmond.