Jesmond Dene Market partners up with food market this weekend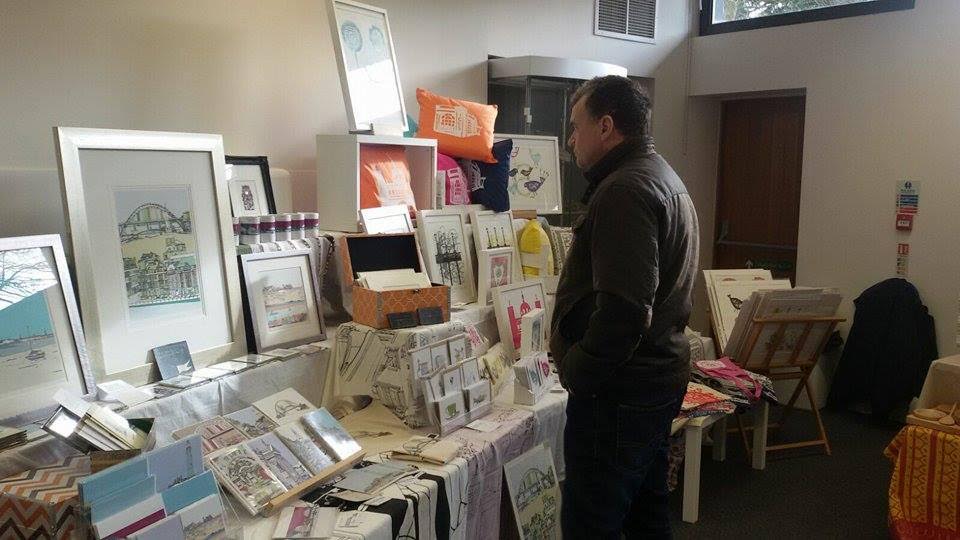 In an effort to attractmore people to sample their wares, the Jesmond Dene arts and crafts market has teamed up with the food market held regularly on Armstrong Bridge. Jesmond Dene Market has moved its schedule to host arts and crafts sellers on the third Saturday of each month.
The creator of the arts and crafts market, Lesley McNish, told JesmondLocal: "We are both targeting the same people, who probably would go down to the dene only once in a month. We thought it would be best if we would swap in the same date as the food market, so that the two markets could benefit from each other."
Jesmond Dene Market, which has been running since July 2014, gives the opportunity to artists, craftsmen and craftswomen from the region to exhibit and sell their creations to the visitors of the market. "People want something that is different; unique," McNish explained. "They want something that is going to last but they won't pay a fortune for it."
Lately, more and more artists are turning to local markets to sell their products, in order to avoid the high commissions of galleries, which often take 40 or 50% of the profits of any sale, but also to foster a more personal relationship with their customers.
Michelle Johnson booth is one of the latest additions to the market. As a jewellery designer and maker, she used to sell her creations in galleries and in her website, but she elected to choose a different path.
"This way you get to know the people and get the full price on your creations," Johnson said.
The local connection also appealed to Brian Daglish, a local artist. He told JesmondLocal: "This way is more fun: you get to know people, those who like you and those who don't. People are very opinionated, but that is quite nice, constructive criticism is always welcome."
"I think Jesmond is a very lively community and I think it is important for people to have an artistic centre where they can get together and find out who is doing interesting things in the neighbourhood," Lionel Crawford told JesmondLocal at the last such market, while explaining the history behind his creations.
Crawford's wooden art is created by his love for this area and for Jesmond Dene, from where he collects his raw materials.
The artists who spoke to JesmondLocal said that they welcomed the change of the date and are looking forward for the next market this weekend, hoping that as the weather will be getting warmer, more and more people will visit the Dene and the market.