Labour take North and South Jesmond
Labour candidates swept the board in both Jesmond wards in yesterday's local elections.
Candidates for the party were victorious in the vote for both North and South Jesmond wards, announced last night around midnight, at which JesmondLocal's Imogen Scott-Chambers was in attendance.
The atmosphere is buzzing at the election results @jesmondlocal #NELocalElections #elections2016 pic.twitter.com/KY5TdeVKaA

— Imogen Scott (@imjmsc) May 5, 2016
Stella Postlethwaite won North Jesmond with 44% of the vote, coming nearly 180 votes ahead of the second-placed candidate, Gerry Keating of the Liberal Democrats, who earned 36% of the votes cast. This seat was a Labour gain from the Lib Dems. Conservative Duncan Crute – who last year stood for election as an MP for Newcastle East – gained 10% of the vote (209 ballots), while Shehla Naqvi (Green) won 8% with 161 votes. Mark Lewis of UKIP polled 3% in North Jesmond, with 62 supporters.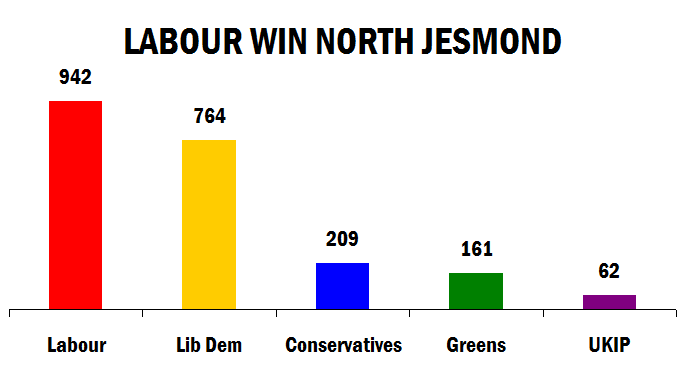 In South Jesmond, incumbent councillor Felicity Mendelson was re-elected with 53% of the vote, 928 ballots counted, far ahead of the next candidate – Lib Dem Tom Woodwark, who took 16% of the vote from 276 electors. Matt Busby and Matthew McPherson, student candidates for the Green and Conservative parties respectively, were joint third with 207 votes each, accounting for 12% of the ballots cast. James Askwith brought up the read with 133 votes, or 8% of all those counted.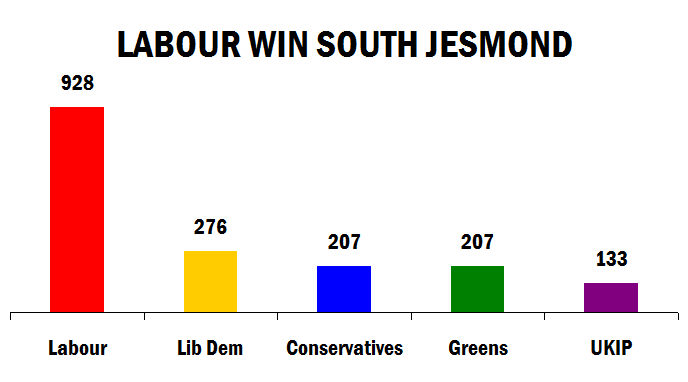 Turnout, though, was notably poor. Just 29.2% of registered voters turned up at the ballot box to vote in yesterday's local elections in South Jesmond, and North Jesmond was not much better – fully two-thirds of all voters didn't bother to cast their vote.
The proportion of voters casting their votes in Jesmond is significantly worse than in many other Newcastle wards: for example, in the Dene ward, turnout neared 50%.
Turnout is also significantly down on last year's local elections, held on the same day as the general election. Then, more than twice the number of votes were cast in the election. Indeed, the winning candidate in South Jesmond in May 2015 won only 229 seats fewer than the entire number of votes cast in this year's South Jesmond elections for all parties.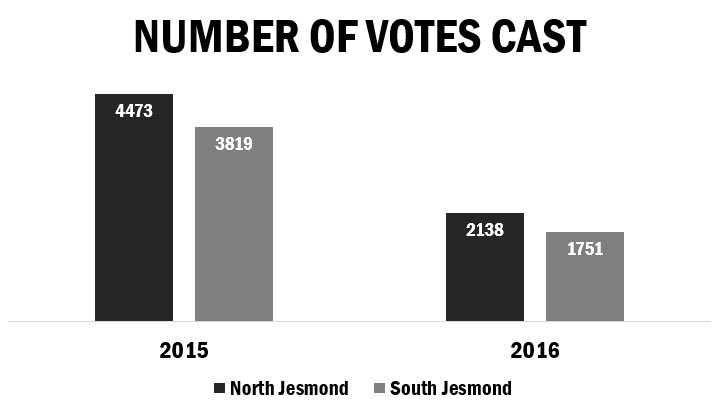 North and South Jesmond wards' duly elected councillors! @jesmondlocal @JesmondStella @flissmen #NCL2016 pic.twitter.com/DCaRBMpHlH

— Imogen Scott (@imjmsc) May 5, 2016