Local badminton club gets new season off to mixed start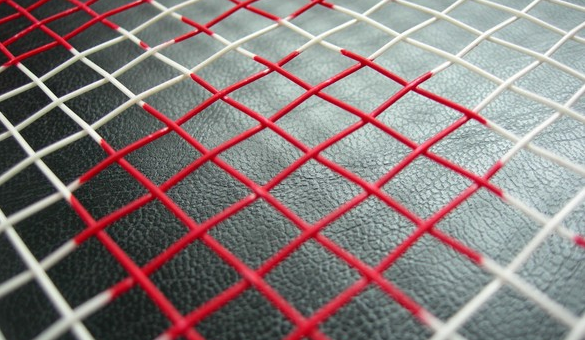 Jesmond Dene Badminton Club (JDBC) men's team won their first competitive game of the season on Sunday October 9th against Newcastle Medicals Badminton Club (NMBC), though the club's mixed team lost three days earlier.
The away match against NMBC was held at Denton's Excelsior Academy. This was the first time that the club has played at this venue.
Currently the Jesmond Dene club has one women's team, two men's teams and three mixed teams.
The losing mixed team play in division C of Northumberland County Badminton Association (NCBA) regional league. They are not yet at the top of the league, but the club are ambitious that with good teamwork and determination, all their teams will be able to climb up through the NCBA divisions.
Last year JDBC won 5th place in the A and B divisions while the Newcastle Medicals topped the leaderboard in the A division. This year it is the aim to improve on this position for the region.
A week today is the first competitive game of the #badminton season for #JDBC. Looking forward to the new season #pushforpromotion #Teamwork

— Jesmond Dene BC (@jesmonddenebc) September 29, 2016
Treasurer Phil Paisley said: "we're really trying to get the word out that we're a competitive club with a solid aim to win the divisions.
"We've really got a good chance with certainly two or three of our teams this year."
The club, which was established in Jesmond over 20 years ago, now plays in the Tyneside Badminton Centre on Mondays and Thursdays.
Although the club has recently moved from the Jesmond Dene area, its players are still primarily from Heaton and Jesmond, representing the local sporting interest in the competition. Other areas include Kingston Park and Ponteland; however there has also been an influx of university students from Jesmond joining the team.
"The season begins very conveniently after the return of the Newcastle students," Paisley said "but the badminton season really starts at the beginning of September, when intense playing begins and our club nights start up again."
With a majority 30-40 year old male interest, it is the desire that more women and younger people would become involved in the sport as the competitive season begins.
Paisley concluded saying, "This particular team on Thursday, I think, is strong and I think this particular team is going to get promotion out of the division that we're in. I have really high hopes for them."
This post was corrected at 1:30pm on October 14th