More than 1,000 sanctions levied on Jesmond-based students since 2014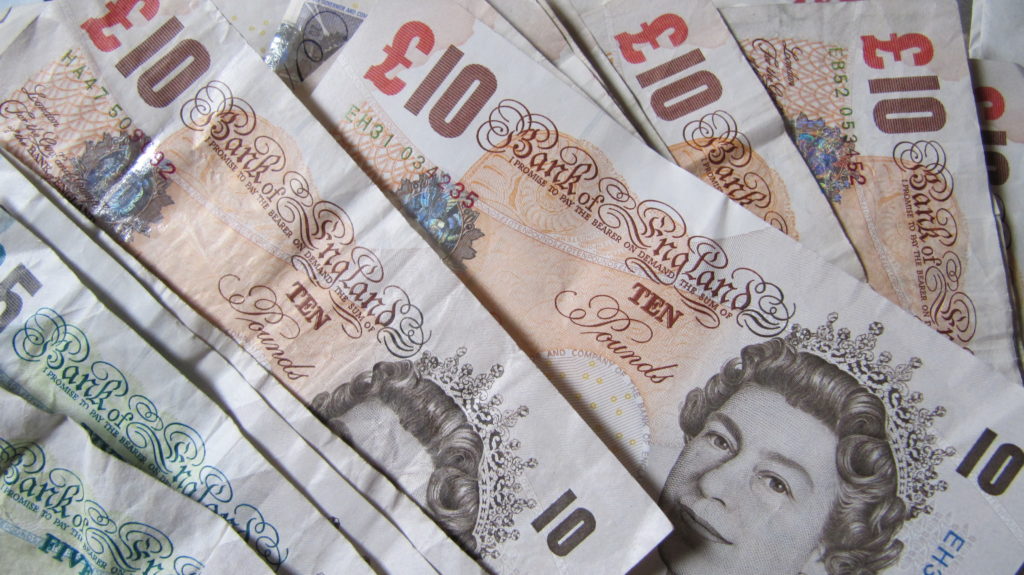 Newcastle University has fined its students more than £27,000 in the past two-and-a-half academic years for anti-social behaviour, JesmondLocal has exclusively learned.
In total, 722 fines have been levied since the 2014/15 academic year to the end of January 2017, according to official data obtained by JesmondLocal using freedom of information laws.
A Newcastle University spokesperson told JesmondLocal that the money raised through fines goes into the university's student hardship fund, used to help students who find themselves in financial difficulty or are struggling to cover essential day-to-day living costs.
Both Newcastle and Northumbria universities also pay around £25,000 per year to maintain the upkeep of Operation Oak, where police are deployed to the streets to prevent anti-social behaviour on certain nights of the year.
In the same time period, Newcastle University has imposed more than 1,000 sanctions on students in the Jesmond area alone. Students living in the NE2 post code accounted for 97.6% of all sanctions meted out by the university since 2014 for anti-social behaviour.
The actual number of students who have been sanctioned is not known, and cannot be extrapolated from the data.
The university has three levels of sanctions: an initial caution, given to students whose anti-social behaviour has been reported to the university but has not been witnessed or attended to by an external body, such as the police or council; a written warning, accompanied by a fine of £30, to students where the police or council have attended an anti-social incident; and a final written warning, where a complaint about a student's anti-social behaviour has been received on more than one occasion.
Noise complaints are behind almost all of the sanctions levied by the university since September 2014. A handful of general anti-social behaviour complaints have triggered sanctions, while one vandalism complaint, in the 2014/15 academic year, resulted in a sanction.
At least 32 students have been involved in more than one anti-social incident reported to Newcastle University. Already this year, the number of final warnings issued (11) has eclipsed the total handed out in the whole of the 2015/16 academic year, and is at a similar level to that in the full 2014/15 year.
In the past two academic years, warnings (where the police or council have been called to an anti-social behaviour incident the university is made aware of) have made up around 75% of sanctions.
However, so far this academic year, they have accounted for just 44% of incidents. Cautions, which are given where third parties are not called to attend an anti-social incident, have been levied in 51% of cases to the end of January 2017.
The rise in the share of cautions in the current academic year would seem to support a theory that rather than anti-social behaviour decreasing in Jesmond, incidents are not being reported to police or the council.
It also appears that some students who have been given a written warning have not been fined £30 since September 2014. In 2015/16 and 2016/17 the number of fines levied is less than the number of written warnings handed out.
On December 19th, Lesley Braiden, academic registrar at Newcastle University, said in a letter to Jesmond residents following a spate of anti-social behaviour incidents in the area that "We are reviewing the nature and severity of the sanctions we can apply when dealing with students who breach our codes of practice and bring the University into disrepute."
On the university's web page offering guidance to students about the disciplinary process, the university notes that it "has received an increased number of Anti-Social Behaviour reports this year and therefore a firmer line shall be taken including increased disciplinary fines".
This appears to be borne out in the data: a third of fines levied so far this academic year have been for £50 or more, compared to 14% last year and 25% the year before. So far this year, seven £120 fines have been handed out. The university has the ability to fine students up to £200.
At JesmondLocal's 'Common Ground' anti-social debate, held last month, Jack Taylor, head of the Newcastle University student union, said that for students any amount of money levied as a fine can be a significant disincentive to misbehave.
This week, Newcastle University Students' Union (NUSU) confirmed that it had banned a series of students involved in an anti-social behaviour incident in Jesmond on November 2nd from playing rugby.
In a statement, NUSU said: "We  have taken substantial action against those responsible, in particular the committee who were responsible for the club actions. They have all be banned from playing rugby for the remainder of the year, and they have all effectively been sacked from their positions and cannot take up any further positions of responsibility.
"New committee members will be appointed who will receive additional training (inclusiveness, community relations, expected behaviour etc) before the club is back up and functioning properly. Once the suspension is lifted the club will be on probation and all things monitored very closely for a year."
A Newcastle University spokesperson added: "Following a police report into an incident on November 2, the university disciplined members of the rugby club for antisocial behaviour at a club organised event. This included imposing a number of fines. The Students' Union has subsequently taken follow up action against the club, of which we are fully supportive.
"Newcastle University has an outstanding reputation for rugby in the higher education sector and we are all working hard to support the club in implementing the action points that have been placed upon them so the suspension from club activities and competitive games can be lifted as soon as possible. A new committee that is committed to changing the culture of the club was appointed on Friday, a code of conduct has been drawn up and an induction and training programme put in place for new committee members and players."
A Northumbria University spokesperson confirmed that the university currently does not fine students for anti-social behaviour – which emerged when Chris Reilly, chief operating officer of Northumbria University, said at the debate that his institution was unsure of the legality of fining students.
The spokesperson told JesmondLocal: "We were pleased to be part of the JesmondLocal event. It was a great forum to get feedback from both residents and students. We are reviewing the points raised at the public forum, including seeking advice on what appropriate sanctions – including the use of fines – could be levied in the future. We are also looking at how we can work with local communities to forge closer ties with the Northumbria Students' Union as well as the wider student community."
Additional reporting by James Vesty