Police seek information after Jesmond cars vandalised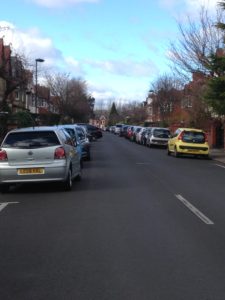 Police are seeking information from the public after six cars were damaged on Mitchell Avenue between 4:50 and 5:03pm on March 1st.
The suspect is described as a young white male, of medium build, aged in his mid 20s and with facial hair. He was wearing a green hooded top with the hood up and baggy jeans. He was seen kicking wing mirrors off the vehicles on the street.
One resident living at a property close to Osborne Road told JesmondLocal that she chased the suspect up around the corner up toward Bemersyde Drive.
The resident told JesmondLocal her own car had also been kicked but was not damaged.
She added that the police response was "very good", with three cars and a police dog van attending the scene, but the man had gone by the time they had arrived.
In response, the police have stepped up their patrols in the area but were unable to give JesmondLocal any precise details about by how much this has gone up or for how long such extra measures will be put in place.
There has been no correspondence between the police and the witness since the incident and the police have not yet made any arrests.
The resident who chased the assailant said that "if I saw him again, I would recognise him and I would chase him again".
Any witnesses, or anyone who may know the man responsible, should get in touch with Northumbria Police by calling 101 and quoting log 781 01/03/17 or Crimestoppers anonymously on 0800 555 111.