Apple Day arrives in Jesmond today
This year,  Apple Day falls on October 14th where Jesmond Community Orchard will be celebrating the orchard and fruit culture in Jesmond from 12pm to 4pm.
Apple Day is a national celebration of apples and orchards falling annually in October.  Whilst it is not a widely recognised event, Jesmond remains one of the strong residential suburbs still celebrating, with the Community Orchard pioneering local celebratory events.
Prior to this, on September 30th, also as a means to increase interest and knowledge of fruit culture in the North East, Jesmond Community Orchard organised a three hour apple identification course at the library where expert Dr Hilary Dodson from RHS, Northern Fruit Group came to tutor the course.

Dr Dodson travelled up from Harrogate especially for the course which had a good number of residents attend.
Fiona Clarke from West Jesmond Allotments Association said: "The apple identification course was very enjoyable and informative and the feedback was very positive."
"In terms of preparation for Apple Day, our expert, Ken, is bringing 100 different apple's to display (and some to taste too). Newcastle Beekeepers are bringing some of their honey, as well as information on beekeeping, and the Crompton family will have some of their games for children, with a cakes and a bread stall too."
"The apple crop is excellent, so there will be plenty of juice. We are asking people to bring clean bottles if they want to take some juice away with them."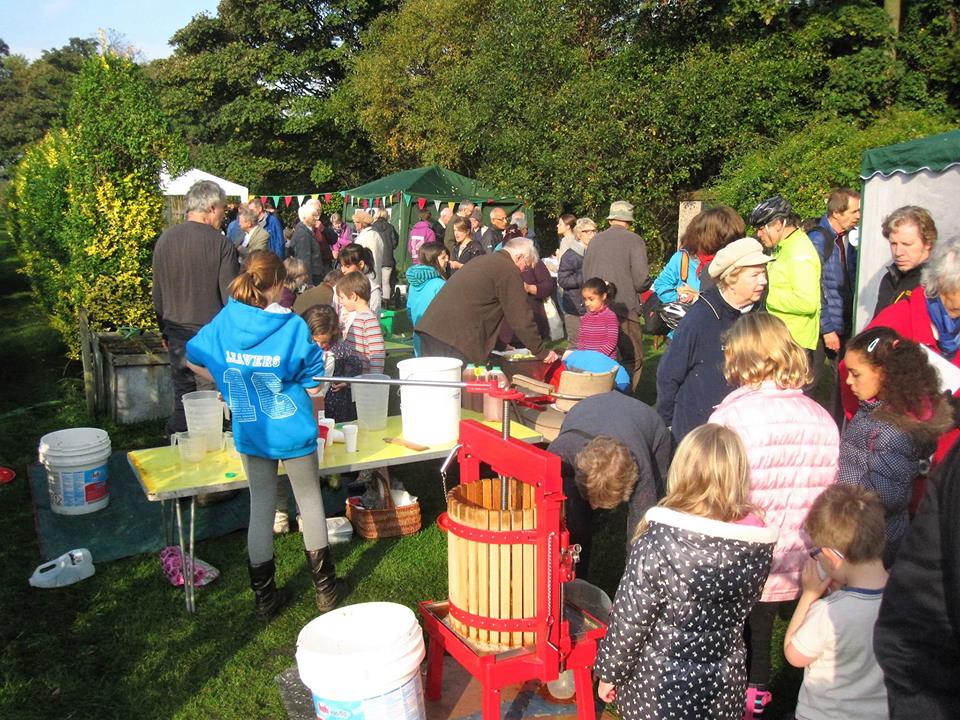 With so many community events at the Orchard, it's clear that there is certainly "a blossoming community" of apple lovers in Jesmond.
For more information on  Jesmond Community Orchard and Apple Day 2017 click here.