Students collect 150 litter bags in five hour shifts
Undaunted by cold wind and showers, 200 student volunteers cleaned the streets of Jesmond last week and five hours later, 150 litter bags were stacked neatly outside Jesmond Library.
The litter-pick was organised by Newcastle University Students' Union's Raising and Giving Society (RAG) and coordinated by committee members of Keep Jesmond Clean (KJC) at Jesmond Library. The 200 student volunteers who litter-picked had signed up to participate in a one-week fundraising effort to raise £8,000 for six charities. RAG president Jack Green says that target has now been exceeded.
RAG has organised litter-picks in other student areas too, including Fenham and Leazes Park, and received positive feedback from both residents and students. Ivy Peng, a postgraduate student who participated in the Jesmond litter-pick, said: "If I hadn't volunteered to litter-pick I would have never have known that there so was much litter to pick! This is a great chance to do something for the community and students and the KJC local team worked tirelessly together.
"I mostly picked glass bottles, cigarette butts and plastic waste. When everybody contributes a little, it can make a huge difference."
Another postgraduate student, Ramona Kayindu, said: "The streets that I picked litter from, like Holly Avenue and Fern Avenue, were fairly clean. It was mostly papers, tissues, cans and cigarettes. A resident who noticed us litter-picking came over and thanked us. It was a cold day to litter-pick but the feeling at the end of it was worth it." Kayindua used to share a flat in Jesmond with five other people and remembers how the bins would get full quickly. "More bins would be great," she said.
Joe Parkes, a final-year undergraduate student, not only litter-picked but made some new friends too. "They were so many new faces," he commented. "I mostly picked flyers and bottles. It was a meaningful and fun experience."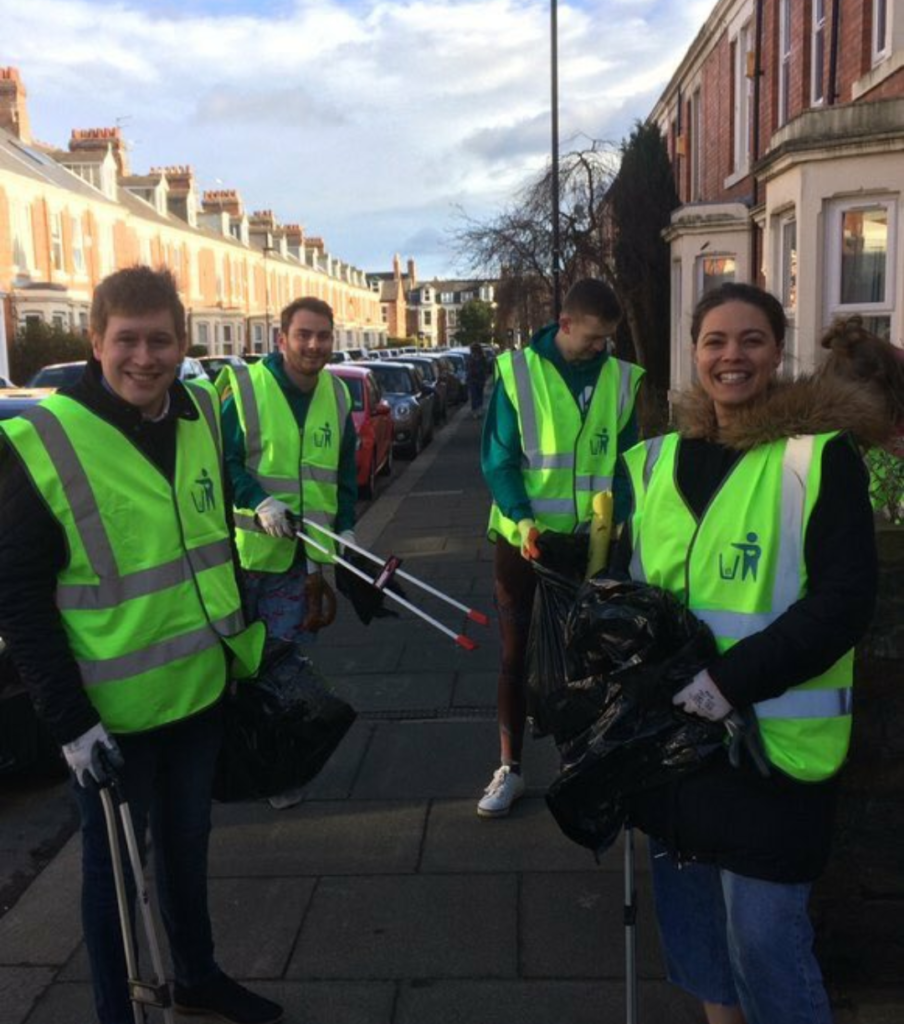 Marc Lintern, director of employability and student success at Newcastle University, was also present at the litter-pick to address issues raised by Jesmond residents. He told JesmondLocal: "In terms of student complaints in the last year, there has been a lot of improvement and the numbers are much lower.
"Students are part of the community that they live in, not just the university that they study in. Residents have gotten in touch with us if they do have complaints against students. The council is also actively involved and is very much in the loop as well."
Newcastle City Council's cabinet member for neighbourhoods and regulation, Nick Kemp, said: "We always welcome the work of volunteers and are grateful for the work they do to support the work of the council. Littering in and around the streets of Newcastle is a problem for us all, but it is a problem ultimately because of dropped rubbish.
"Some people choose to not use the city bins, or simply just drop litter wherever they are. We have an enforcement team in place who will fine culprits on the spot and if needs be, take them to court if the penalty isn't paid."