Fern Avenue gains new concession
Jesmond's antique village has welcomed another "pop up store". Vintage clothing specialist Bowler Hat is launching a concession within Barbara Oliver's @Fern Avenue complex.
Bowler Hat, which is run by Liz Johnson – an editor at eco-fashion magazine Daisy Green – is celebrating the launch with a "vintage party" at 7pm on Friday 29th January. Guests will be treated to a glass of champagne, cupcake, a catwalk and some personal styling. They'll also enjoy 10% discount and come away with a goody bag.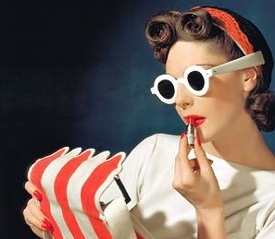 Advance tickets for the party are priced £5 (www.daisygreenevents.co.uk/calendar), or you can pay £7.50 on the night.