Makeover for Wooly Blue
Jesmond's home furnishing boutique Wooly Blue opens its doors again on Monday 25th January following a refurbishment.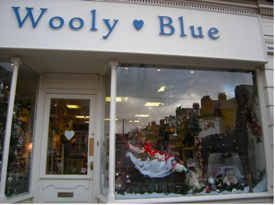 The two-roomed furnishing store on Brentwood Avenue, which offers a range of soft furnishings and finishing touches to make a house a home, has been closed from since January 4th while it underwent a transformation for 2010.
JesmondLocal will be calling in to report on the results.