Jesmond street tops list of north east house prices
A house price survey by UK bank Halifax has revealed Lindisfarne Road in Jesmond as the most expensive street in the north east.
Between 2005 and 2009, the average house price on Lindisfarne Road was just under £1.004 million – over £170,000 more expensive than second-placed Darras Road in Darras Hall – another area popular with big-spending footballers.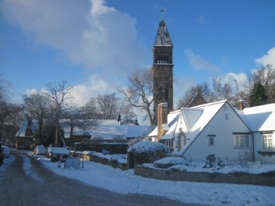 The survey, which was published at the end of last month, reflects a slump in house prices brought on by the credit crunch. In the previous list, 2004–08, there were a number of millionaire postcodes, topped by Darras Hall's Runnymede Road, reaching average sales of £1.135 million.
And the north east's most expensive properties remain, on average, only a fifth of the price commanded by the UK's most extravagant dwellings – in Wycombe Square, London W8.