Student robbed at knifepoint
Police are appealing for witnesses after a student was robbed at knifepoint outside Jesmond Metro station.
The attack took place at 12:50am on Tuesday 19th January after the 21-year-old man was walking home from the city centre after a night out.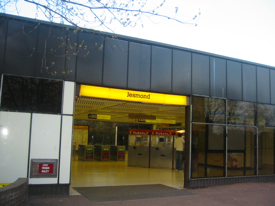 Two men approached the victim as he made his way along an underpass. One of the attackers blocked the student's path while the other produced a knife and demanded that the student hand over his possessions.
£20 in cash and a bank card were stolen from the student before his attackers ran off.
Northumbria Police have released the following descriptions:
Offender one – male, around 5ft 7ins to 5ft 9ins tall, proportionate build, wearing a grey tracksuit and matching bottoms and white trainers. He had his hood over his face and spoke with a Geordie accent.
Offender two – male, 5ft 7ins to 5ft 9ins tall, proportionate build, wearing a black cotton-type tracksuit with matching bottoms, white trainers. He also had a hood covering his face.
Police say the attack, which comes after many students have returned to the city following the Christmas break, serves as a reminder that members of the public should exercise caution when walking the streets alone in the early hours.
Detective Inspector Gary Stephenson of Newcastle CID said: "We're doing everything we can to trace these two offenders and enquiries are ongoing."
Witnesses or anyone with information should contact DC Kev Ashurst at Jesmond CID on 03456 043 043 or ring Crimestoppers anonymously on 0800 555 111.