Local lecturer imprisoned
Jesmond university lecturer Trevor Jackson has been sentenced to more than four years in prison after admitting a string of child sex offences.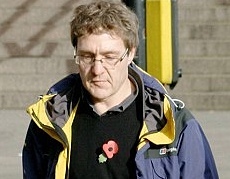 Newcastle Crown Court heard on Friday how Jackson, of Lyndhurst Avenue, Jesmond, groomed a 13 year-old girl over the internet.
The biomedicine expert, 47, made numerous trips to the Channel Island of Jersey between September 2005 and February 2006, where the pair met at the island's Grand Hotel.
Prosecutor James Adkin told the court how a police raid on Jackson's home and office at Newcastle University last year uncovered a number of items including a pair of the victim's underwear. Child pornography was also found on the Oxford graduate's computer.
Members of the jury heard how Jackson's impressive academic record had earned him the respect of his colleagues and afforded him a successful and lucrative career.
Jackson's defence lawyer, Tony Hawkes told the court: "This is not a wicked, nasty man. He has a problem. It is always a grossly sad state of affairs when a man of previous good character finds himself in this position."
During sentencing, Judge Tony Lancaster told the sullen defendant: "Sadly your career is effectively now over. You are a well educated man with great ability in your chosen field who was well thought of by your colleagues."
Placing Jackson on the sex offender's register, Judge Lancaster added: "You have a wholly perverted interest in young girls and the consequences have been grave."