Name that panto
St George's Parish Church hosts its annual pantomime this week, with two evening performances and – new for 2010 – a matinee showing. But while previous productions have included variations on Dick Whittington, Robin Hood, Treasure Island, Cinderella and Jack and the Beanstalk, the theme of this year's pantomime, performed by members of St George's and St Hilda's churches, will remain a mystery until the curtain goes up this Friday evening.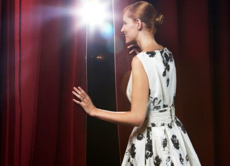 Tickets, available from Parish Coffee and the Parish Office, are priced £5 which includes an interval glass of wine and pudding.
Performance times are 7.30pm on Friday 5th February and 3pm and 7.30pm on Saturday 6th February.