Club to offer hourly car rental in Jesmond
A car club scheme, which lets members rent a car by the hour, is set to launch in Jesmond this spring after a successful start in Newcastle city centre.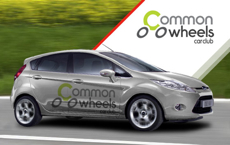 The scheme, the first of its kind in the north east, is run by car club company Commonwheels (formerly Option C), which signed a deal with Newcastle City Council in February last year.
After registering online, members will be able to borrow a small, fuel-efficient car from Archbold Terrace – near Mr Lynch in south Jesmond – using a swipe card system, 24 hours a day. The scheme costs £25 to join, and rental is £4 per hour plus 15 pence per mile, with a minimum charge of £5 per month.
Newcastle City Council hopes that the car club will benefit residents and businesses, and reduce car ownership across the city. Philip Igoe, of Commonwheels, told JesmondLocal: "There are currently four cars stationed in the city centre: on Dean Street, Quayside west, Leazes Park Road, and at the Civic Centre. The Jesmond car will be ready for use in April."
The scheme has been welcomed by local residents. Alan Grant, of Jesmond Residents Association, told JesmondLocal: "It seems like an excellent idea in principle, and it will certainly alleviate some of the parking density in Jesmond. But whether it encourages car owners to completely abandon their cars remains to be seen.
"It's certainly a great idea if you need a car for a short period."
For more information on the car club, visit www.optionc.co.uk or contact Sally Herbert at Newcastle City Council on 0191 277 8973.