JesmondLocal at this month's ward meetings
8.17pm. Meeting concludes. The council and residents will meet again on 12th May. We hope this has been a fair and true record of events – if you know otherwise, please let us know and we'll be glad to amend.
8.14pm  A resident addresses the meeting with a concern about the "simply appalling" condition of the frontage of Lloyds-TSB's Jesmond branch. He holds up a bag of rubbish collected from outside the building earlier. The resident has also collected rubbish from shrubbery surrounding Jesmond pool. The resident calls for "collective pride" amongst residents and does not want to blame any one group for the littering. Councillor Armstrong suggests to the resident that he takes the bag of rubbish to the Lloyds-TSB branch in the morning.
8.04pm A public consultation with the transport operator Nexus and the council will take place on 15th March and again on 20th April. The proposal is to have bus services running every 15 minutes into Newcastle city centre. Residents particularly welcome the fact that one of the buses will travel to the Freeman hospital.
7.59pm Sally Herbert of the council's strategic transport department addresses the meeting. She introduces the car club, a pay-as-you-go scheme which is about "paying for a car as and when you need it". The department is issuing a traffic regulation order in the next few days which details identified parking bays only for car club users as well stating a change of use on the highway. The department is targeting Jesmond because of the significant problem of congestion caused by on-street parking. The scheme's silver Ford Fiesta is one of the most fuel efficient models on the market. One resident objects to the lack of consultation with residents about locations of the club's three parking bays.
7.47pm Resident complains of length of time spent on hold when contacting the council by phone, particularly when contacting the highways department regarding potholes. The chair of the meeting admits that even councillors have problems getting a response from the highways department.
7.45pm St. George's Terrace – Change of use to restaurant to takeaway has been rejected.
7.42pm Complain about one polling station for North Jesmond being in the South Jesmond ward.
7.40pm One resident complains of indecent flyers being posted through her door. Council to be asked to be more proactive in enforcing licensing for flyer distribution.
7.38pm Traffic lights on Osborne Road and Mistletoe Road – one resident says she has seen four cars jump the lights recently. Another suggests an enforcement camera.
7.36pm Proposal for Newcastle City Council car club to be extended to three streets in Jesmond: Eslington Terrace, Brentwood Avenue and Lyndhurst Avenue.
7:33pm Some discussion over board used by Mistletoe Bakery, which encourages students to be quiet. The bakery will now keep the five-foot sign, which was bolted to the ground, inside overnight.
7:11pm Jesmond swimming pool requires improvement, says Chris Clarke. Facilities for disabled users are inadequate, including a "packed-up" hoist. The emphasis is on carrying out installation of the new hoist "extremely quickly" so that disabled users have access to the pool again. Other work will take place later, including improvements to wheelchair access and and to the female changing facilities. Funding for the hoist from the council capital fund approved by meeting. Council are yet to take further comments on other improvements from residents, which will be displayed in Jesmond library.
7:06pm Neighborhood Charter – Request from resident that bus companies are encouraged to use easy-access buses.
7:03pm Councillor Armstrong asks about collaboration between Northumbria and Newcastle universities to represent students in Jesmond. Woodward suggests that Newcastle have no plans to introduce student reps.
7:01pm Councillor Armstrong asks Woodward about recruitment of student reps for Jesmond. Woodward cites a lack of willingness amongst students.
6.59pm Suggestion from the Neighborhood Response Team that residents bothered by rubbish build-up should contact EnviroCall who will enforce rubbish removal.
6.56pm One resident complains of students who allow their rubbish to build up and not put out their bins. Suggests that students be advised in university literature to put out their rubbish.
6.51pm Update from Pete Woodward, Northumbria University student rep. First time a student union has engaged with local community. Focused on practical housing advice for students in Jesmond and creating a guide to the area and opportunities to volunteer and engage. Last week was Student Volunteer Work and the university had more than 100 students volunteering in different projects. Students share the dislike for "To Let" boards. Trying to encourage students to become more engaged in local politics and take their vote seriously.
6.47pm Community police team have policed the parade in the past, but ACPO has decided that they no longer wish their offices to carry out that work. Parade organisers have therefore had to organise security cover, traffic cones etc. Councils have also been told they have to charge for road closures. Council has agreed a cost of between £160 and £200 for this. Total cost for the pardade is £800. North and South Jesmond councillors have agreed on this occasion to fund the cost (£400 from each ward). Meeting agrees to sanction this award of financial aid.
6.41pm Community Festival update – word of mouth the most successful means of marketing the festival. More events than ever before and goes on for two weeks and events in 23 venues, many of them new. Many new types of events, including three competitions, two "sing it yourself" concerts and a Jesmond walking tour. More students involved this year too. Festival parade on 13th March will end at West Jesmond Primary School where 13 different community organisations will have stalls etc. Costs, however, for this year's festival have risen. Thought will need to be given next year as to whether the parade is worth the extra cost.
6.35pm Bins left out on Devonshire and Cavendish Place will be removed by council if left out beyond collection day.
6.32pm Proposed improvements to Jesmond Library have received positive feedback from residents. But as it's listed, there may be some delay to improvements.
6.30pm Meeting opens with apologies etc. Seventeen people in attendance. Councillor Catherine Pagan in chair.
If you can't make it to this evening's North Jesmond ward committee meeting (6.30pm, Café 1901, Jesmond Methodist Church, St George's Terrace), JesmondLocal is here to take notes on your behalf and live-blog the highlights.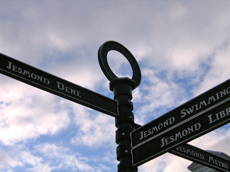 This evening's agenda includes updates on crime and community safety, highways, finances, the Jesmond Community Festival, students in Jesmond, Newcastle City Car Club, the North Jesmond Neighbourhood Charter, older persons engagement, the ward capital fund for Jesmond Pool and planning applications.