Community order for botox treatment thief
A woman pleaded to magistrates for leniency after stealing almost £1,000 pounds worth of Botox treatment from a Jesmond clinic.
Camilla Callaghan, of Hazeldene Avenue, Kenton, agreed with staff to make payment immediately after a course of the treatment had been completed.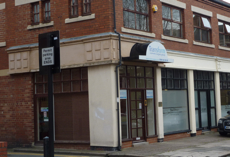 But Callaghan gave the receptionist the slip at the Transform Medical Group on Bayswater Road after telling her that she needed to go outside to check on her eight-year-old child.
The 32-year-old, who had left her mobile number with the receptionist, then vanished and failed to return.
Newcastle Magistrates' Court heard how police arrested Callaghan shortly after her mobile phone number was traced to her home address.
In a subsequent police interview, Callaghan remained silent and refused to answer officers' questions.
Sentencing took place last week after the defence asked for leniency because Callaghan was going through a "difficult time".
The conwoman was given a sixth-month community order by chairman of the bench, John Phillips, who told her that it was "very sad" that she felt the need to turn to cosmetic surgery to help fight her low self-esteem.
Transform Medical Group was unavailable for comment.