Jesmond election debate – replay!
JesmondLocal gave the people of Jesmond an opportunity this week to quiz the candidates hoping to represent them on Newcastle City Council.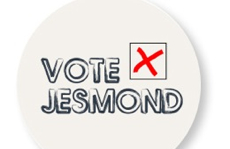 On Thursday evening, JesmondLocal hosted a "Vote Jesmond" live debate between candidates in front of an audience of around 100 local people at Cafe 1901 on St George's Terrace, Jesmond.
If you weren't able to make it to the event, you can read our blow-by-blow account by clicking here. Despite some wi-fi difficulties at Cafe 1901, our commentators Catherine Symonds and Stu Bradley kept our online coverage moving via iPhone.
Anastasia Tschepreassow was our photographer for the event:
The event was run along the same lines as the TV debates between the national party leaders. We didn't have 74 rules (!), but we had strict guidelines to ensure that all candidates know in advance the questions being asked; every candidate was given the same opportunity and time to answer those questions; and the questions were focused on local issues that impact directly on people living and working in Jesmond, rather than national politics. In the interests of fairness, an impartial panel met in advance of the event to select which questions were asked on the evening.
Each of the candidates standing at next month's local elections was invited to attend. Catherine Pagan and Tom Woodwark of the Liberal Democrats, Tom Hardwick of the Labour Party, James Marwick of the Conservatives and Tim Dowson and Tony Waterston of the Green Party all accepted our invitation to meet with, and take questions from voters. Alison Orlandi of the Labour Party and Joanne Lavender of the Conservatives declined our invitation. Sheila Gregory of the BNP did not reply to our invitation.