Jesmond ponders End of Suburbia
Transition Jesmond, a group of local residents that aims to increase community spirit by taking measures to become more environmentally aware and sustainable, hopes to increase awareness of its activities by showing the film The End of Suburbia – Oil Depletion and the Collapse of The American Dream.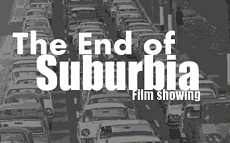 A documentary by Canadian film-maker Gregory Greene, it concerns peak oil and the implications for suburban lifestyles.
The film will be shown at the Royal British Legion in Jesmond on Wednesday 9th June at 7.30pm and will be followed by a discussion.