Jesmond schools round-up
Central High School has netted a National Endeavour Award by England Netball following a two-day national two-day competition where Central High was the only school in England to have a team qualify in every age group: Under 14, Under 16 and Under 19s.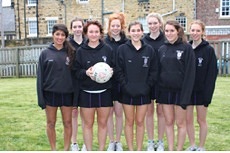 Church High, meanwhile has had a visit from award-winning children's author Berlie Doherty. The kindergarten children have also been learning about lifecycles, watching the progress of 10 eggs develop into full grown chickens – and all recorded on webcam so that the rest of the school could watch online.
The Royal Grammar School has been celebrating is second place in a Bank of England competition which won the school £5,000 – some 285 teams had entered the competition.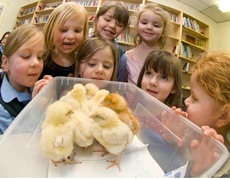 Northern Counties School chief executive Tony Best has received an OBE for services to the education of deafblind children. At Easter the school, also received gifts from a group of Masonic Lodge charity bikers who donated Easter eggs and special sensory toys for children not able to enjoy chocolate.
And after 15 years of service, Val Lyons has announced that she will be retiring as headteacher of West Jesmond Primary School in August 2010. "I have thoroughly enjoyed 15 wonderful years at West Jesmond and feel that the time is right for me to change direction and for the school to move into its next phase of development with a new headteacher," she said.