Jesmond round-up
The former La Sagesse school in Jesmond is likely to be the "Dumping Ground" again for children's TV series Tracy Beaker Returns, reports the Evening Chronicle. Filming of the 13-part series will take place between now and October if Newcastle City Council grants Freddy Shepherd, who now owns the former school, the three-year licence he is seeking.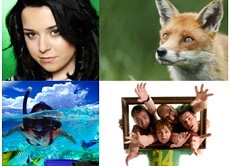 Improv comedy group The Suggestibles is the headline act this Friday at Jesmond's Royal British Legion Club – the last one in Newcastle, reports the Journal. The group will perform in The Mixer, a new arts space at the Royal British Legion Club in Jesmond, as part of a weekend of events to raise money to redevelop the upstairs 200-capacity function room. After The Suggestibles on Friday, the band The Soviets will perform an innovation called LiveOke, which we guess involves audience participation, on Saturday.
Just in time to prepare you for your summer holday in the Caribbean, Jesmond Pool is hosting a snorkelling class for adults is to take place at Jesmond Pool on Wednesday 28th July. Coach Phil Drape says the course will be ideal for beginners. There will only be a limitted number of places on the class, so pre-booking from Pool Reception (0191 281 2482) is essential. The cost of £15 per person will include a mask and snorkel (RRP £9.99) for you to take away at the end of the evening. The class is from 7:30 – 8:30pm.
And finally, seen any foxes in Jesmond lately? Wildlife Trusts North East has just posted on YouTube some footage of a family of foxes who have made a Jesmond garden their playgound. Watch it below: