The Kush to play Jesmond gig this afternoon
Up and coming local indie band The Kush will play an acoustic set at Jesmond's Oxfam store this afternoon as a taster for the charity's forthcoming Oxjam festival.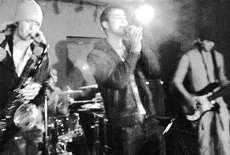 An unsigned band with a sound influenced by Led Zeppelin, Oasis, Kasabian and Jimi Hendrix, The Kush played the Wireless festival in London's Hyde Park earlier this summer, alongside Pink, Plan B and Gossip.
This afternoon's set, which starts at 3pm, will be broadcast live by community radio station NE1 FM.