North Jesmond ward meeting – action replay!
The agenda for this week's North Jesmond ward committee meeting included crime updates, a review of polling stations in the ward (remember the chaos of the last polling day in Jesmond?) and a resident bringing a dossier of photographic evidence of "student misdemeanours" in Jesmond.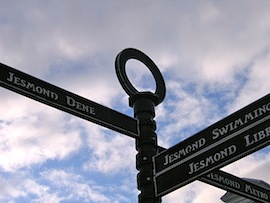 But if you weren't able to make it, don't worry – JesmondLocal live bloggers Sophie Bauckham and Georgie Cossins were there to bring you all the happenings as they, er… happened.
Just replay their live-blog below.