iCan Week starts today
Today we launch our iCan week – five days of news stories, features, interviews, slideshows and videos in support of a local charity initiative that tackles food poverty.
iCan is a scheme from FareShare North East whose organisers believe that if each person in Newcastle upon Tyne donated a single can of food, food poverty in the city could be eliminated.
Today, student reporters Nelly Stavropoulou, Nathan Buck and Shuang Lu show us the journey of a can: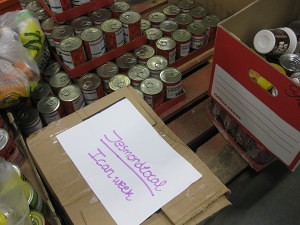 The accumulated cans are collected by FareShare and distributed to 36 different projects across the north east, including drug and alcohol rehabilitation centres and children's breakfast clubs providing food to those most in need – including some who may go a day or more without a meal.
Our iCan week concludes on Saturday 19th November, with a fundraising/can-raising night at the The Mixer on West Jesmond Avenue.
For more iCan details, visit www.icanfeed.org
With thanks to Yvonne Davies for supplying some of the photographs.