Renovations at local cricket club approach completion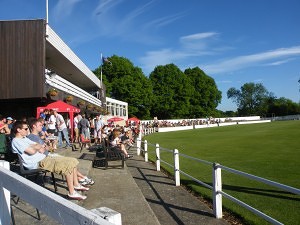 Newcastle Cricket Club is enjoying a busy close season. Having collected silverware for winning the Third Division of the North East League, and being shortlisted for a national award, renovations to the ground are also near completion.
The Osborne Avenue cricket ground – where once a young Sachin Tendulkar produced one of many fine batting displays – has been cementing a place at the heart of the local community and club organisers say alterations to the pavilion entrance will make it an even more popular venue.
Highlighting the club's recent achievements in the league – the first team achieved a solid mid-table finish – club co-chair Olwyn Hocking said: "The North East Premier League is the best in the region and to have done so well when the club has only been going for six years is wonderful, particularly as many of the clubs we come up against have been around longer and have more funds."
The club was also shortlisted this month for the Club Mirror Awards in the "Most Improved Club" category, achievement described by Hocking as "a huge honour".
The club boasts four senior teams and a junior squad of more than 100 members and Hocking says she hopes that a combination of high sporting achievement and improvements to the ground will be a platform for future success.
"Many individuals from top players all the way to young, up and coming talent have fond memories of this ground and hold it close to their heart. The cricket club is a real community side as well as encouraging people to play sport."
Next year will mark the 125th anniversary of the ground itself. Hocking explained: "The idea behind these changes is to show a beautiful view of the ground from the street while also to providing improved access for the disabled and secure facilities for bikes."
For more information visit to the Newcastle Cricket Club website.