Strikes set to affect Jesmond residents
Jesmond residents are preparing for disruption to local services on Wednesday, as workers go on strike over cuts to public sector pensions.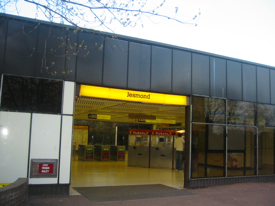 The Tyne and Wear Metro service will be shut for the day and the council has said all libraries will close and there will be no refuse collection.
There will be some disruptions on the schools front with West Jesmond Primary School closing for the day, ultimately affecting around 600 pupils. Central Newcastle High School also expressed that a small amount of staff will be absent but not enough to close the school or create any disorder. However, all other schools in the area have advised JesmondLocal that they will remain open with little or no disruption at all to the students' timetable, with the school day running as usual.
The strikes are part of a nationally co-ordinated action between a host of public sector unions. Workers voted 'yes' to strikes in response to the government's plans to increase employees' pension contributions, raise the retirement age and reduce scheme members' eventual entitlements.
Craig Johnson of the RMT union, which represents Metro workers, said his members were striking "with a heavy heart", as a result of being hit by a "triple-whammy" of pension cuts.
"Unfortunately any strike action is designed to cause disruption," he said, "Metro workers don't want to go on strike; they want to be out performing a public service. But sometimes you have to stand up for your rights."
He accused the government of failing to compromise seriously and said that everyone, in both the public and private sector, should have the right to negotiate a fair pension.
Conservative spokesman for North Jesmond, James Bartle, told JesmondLocal it was unfortunate that local services would suffer disruption. He said that although he sympathised with ordinary workers, he thought that the strikes were premature while negotiations were still ongoing.
"I think that ordinary workers are being dragged into a wider political debate by their union leaders. The concessions the government has made have been generous and union leaders don't seem prepared to compromise," he said, referring to the government's offer earlier this month to increase the accrual rate of schemes and delay the full introduction of the changes by seven years.
Still the government will not down over the central planks of its proposal, Chief Secretary to the Treasury, Danny Alexander, saying, "There is no more money on the table."
Unions have organised a march to highlight their cause, which will begin at Gateshead Civic Centre at 11.30am on Wednesday, and move up into Newcastle, ending at Spillers Wharf at around 12.30.