Royal Grammar School to host melodic Wind and Brass Day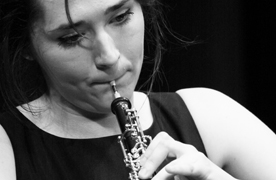 Royal Grammar School Arts Centre is organising a Wind and Brass day-long workshop followed by an afternoon concert on Tuesday 15th November.
The workshop sessions will last from 9am until 4pm and will involve all senior school woodwind and brass players.
 The aim of the day is to promote wind and brass music in the school through educational sessions in pedagogy, performance and the sharing of good practice. The workshop is divided into three different sessions, with each one focusing on different skills. The first one looks at solo performance and includes a woodwind masterclass delivered by clarinet teacher Dov Goldberg, oboe teacher Sue Austen, and  flute teacher Sarah Davie. The session will end with a brass masterclass organised by brass teacher David Hignett.
The next session concentrates on enhancing chamber skills and will include directed ensembles by different music teachers allowing students to practise and develop their skills.
The learning day will continue with a large wind ensemble directed by assistant music director David Key and will conclude with the formation of the main brass orchestra and a rehearsal session for the consequent concert.
The Wind and Brass Day will focus on the process of learning and sharing, by promoting a musical dialogue between students and allowing them to participate in an exchange of ideas and melodies. The workshop will be followed by an afternoon concert, commencing at 5pm at the RGS Performing Arts Centre Theatre on Eskdale Terrace.
David Key told Jesmondlocal: "The concert will be a culmination of the desired learning outcomes from the day", functioning as the epitome of the Wind and Brass Day.
Entry to the concert is free and Royal Grammar School welcomes all members of the public to enjoy the musical explorations of these young wind and brass musicians. See the RGS website for more details.